Life Can Make you Crazy Sometimes
I'll Help You Work That Crazy Out
I Get You, I've Got You, I Am You
Physical Fitness for Your Mental Health
with Stephanie Gilbert
Do you battle anxiety and depression every day? Are doubt, shame, guilt, and fear your constant companions? Do you struggle to like what you see when you look in the mirror?
I know what it feels like not to love, or even like, yourself. I've been anxious, depressed, not able to get out of bed. I've struggled with fear and worry. The voices of doubt, guilt, and shame seem to be relentless. And yes. I've been to the "looney" bin and I've felt all alone. I totally get it. I really do understand what many other women – what you – also understand. The struggle is real, y'all.
But, that doesn't have to be all there is. It is possible to give yourself a fighting chance. You can take steps to strengthen your mind by strengthening your body. There is plenty of research supporting the benefits exercise and physical activity can have on your mental health and well being. It's okay to take some time for you. You are worthy and deserving of a little self-care. You were made for more.
A variety of fun, but challenging workouts
Optional modifications for your fitness level
Live and recorded classes for your convenience
Encouragement, support, and lots of love
I met Stephanie back in 2015 when living in the Grayson, GA area. She was one of my favorite instructors at the small workout studio I frequented. At the time I really needed not only to stay physically healthy but also mentally healthy as the job I was in was very stressful. Stephanie is not only a fun and educational fitness instructor but she is also an avid supporter of mental health and self-care. I was sad to leave the studio when I took a new job in Texas. I haven't been able to find a similar type offering here in San Antonio. I was so happy that Stephanie took her classes online in response to the COVID situation. I am back to taking at least 5 classes a week and enjoying all that Stephanie has to offer for overall well being. I highly recommend her and her classes in person or virtually.
Stephanie's style of teaching has made me love taking fitness more serious - her ability to make sure you stay in form and safe, offering modifications as needed and also giving the "why" behind the exercises helps me so much - her enthusiasm, knowledge, energy level and caring approach makes me look forward to each class she teaches! Highly recommend!
Truly a remarkable human being! Stephanie shares so much wisdom and does it with humor and love. She is so honest, transparent, and genuine! She speaks from her own experiences, and from her heart. I have never met anyone quite like her, but am so grateful our paths crossed. She has helped me so much, both with physical, as well as mental, health.
Stephanie is one in a million! She cares about her clients; not just their physical fitness, but as a whole person. She meets them where they are physically, mentally, and emotionally and she sticks with you and supports you through all the ups and downs life can throw your way. I HIGHLY recommend working with her!! She's the best and she's my favorite!
Love the Fitness Loon's energy and encouragement. Great classes and such a variety! Wonderful! Stephanie works us so well during her Barre, Body Sculpt, and Cardio Burn classes that sometimes I can't walk the next day! Great exercise!
You are Rock Star!!! Carrie and I have been working out to your videos while we're stuck at home during this crazy quarantine! Thank you so so much!
Stephanie is amazing at what she does!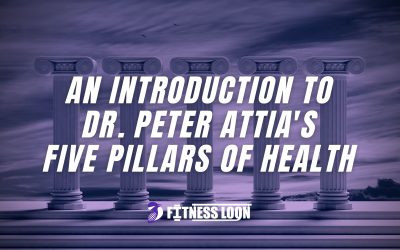 Unlock the secrets to a longer, healthier life with Dr. Peter Attia's Five Pillars of Fitness. Discover how our specialized classes at Fitness Loon align with his philosophy on exercise to enhance both your physical and mental well-being. Dive into compelling statistics on all-cause mortality and learn how exercise can be your ultimate life-extender.
read more
Membership Options
Please select from one of the options below. 
All-Access VIP
Unlimited Classes
UNLIMITED classes; in-studio & virtual via Zoom. Includes FREE Virtual Studio plan.

On-Demand recorded replays of all classes and workshops

Access to all Wellness Workshops

Access to our private, supportive, and encouraging Facebook community

BONUS: Discounts on merchandise and workshops
Three (3) in-studio class check-ins per week and unlimited virtual classes via Zoom. Includes FREE Virtual Studio Plan.

On-Demand recorded replays of classes and workshops

Access to all Wellness Workshops

Access to our private, supportive, and encouraging Facebook community
Virtual Studio
Online Only
Unlimited virtual classes via Zoom.

On-Demand recorded replays of classes and workshops

Access to all Wellness Workshops via Zoom

Access to our private, supportive, and encouraging Facebook community