We offer a variety of private, small group, fitness classes with maximum in-person capacity limited, depending on the specific class. Keeping the class size small allows us to provide even more individualized instruction, including offering modifications for each person's current fitness level or accommodating injury and recovery.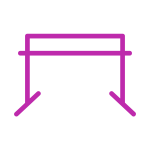 Barre Basics
This class focuses on "The Basics" and is great for beginners. Barre is designed to help activate and strengthen the legs, hips, glutes, and abs which can be beneficial in relieving back pain, knee pain, and other issues caused by low muscle tone. This is a low-impact and slower-paced class where we learn to tune into our mind/body connection.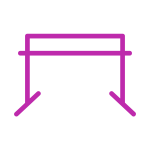 Barre Fit
Ballerinas craft their bodies at the barre. This class is a total body workout that uses ballet techniques to strengthen and lengthen muscles. Your arms will gain definition, your thighs will tone up, your core will strengthen, your posture improves, and your backside will perk up. For this class, a chair can serve as your barre. You'll want to have several pairs of dumbbells in multiple sizes/weights along with a mat.
Body Sculpt
This Resistance Training Class is all about muscle burn and muscle fatigue. We use dumbbells, resistance bands, barbells, and bodyweight to push the limits of our muscular strength and control. Strengthening your muscles helps protect and maintain muscle mass, improve bone health, reduce fat, and improve quality of life. You'll want to have several pairs of dumbbells in multiple sizes/weights along with a mat.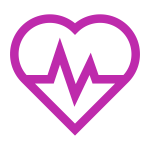 Cardio Burn
Where fitness meets dance, this class will have you burning calories and toning muscles to the beat. Cardio dance moves, body resistance, and dumbbells are used to target and fatigue different body areas. Each song has its own dedicated routine. At first, it's all-new, but as you learn the routines, the workout intensifies and the hour flys by. You'll want to have several pairs of dumbbells in multiple sizes/weights.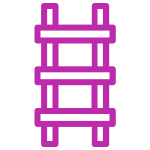 Circuit Ladder
In this class, we cycle through different sets of exercises, "ascending and descending" the ladder, as each set increases and then decreases in duration. This form of training helps to build strength and muscular endurance as well as taxing your cardiorespiratory system. You'll need some light to moderate weights (dumbbells) and you'll probably want to have your mat available.
Chair Yoga
Chair Yoga is a gentle class adapting yoga poses with a chair. Just like a regular yoga practice, Chair yoga helps participants stay healthy, and vibrant by helping to increase flexibility, strength and body awareness.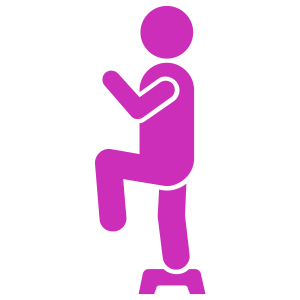 Functional Step
This class uses a step platform in order to improve cardiovascular function, build muscle strength, enhance coordination and stability, and work your memory. We do this by introducing a series of functional exercises which stack in sequence to complete the routine. Functional training is designed to make daily activities easier to perform.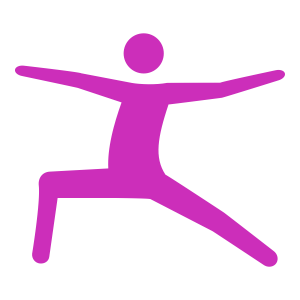 Gentle Yoga
Gentle Flow is a slow pace flow class incorporating gentle stretching and strengthening movements which are performed in a sequence. A slower and gentler practice like this allows you to move at a comfortable pace, and creates less strain on their muscles and joints..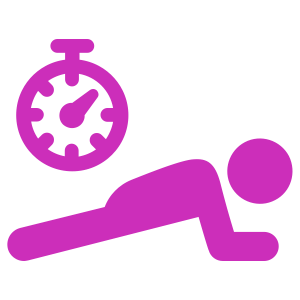 Tabata Abs
Everyone wants and needs strong abs. When we have strong abs we protect our back, our spine and our posture. This class will use the technique of Tabata intervals to strengthen all the different abdominal muscles.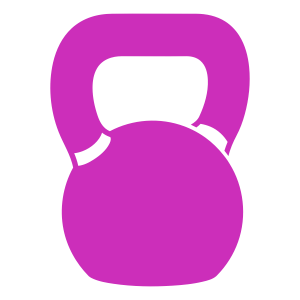 Kickboxing & Kettlebells
In this class, we will pair cardio-intense kickboxing techniques with muscle-building kettlebell exercises. This well-rounded class will burn calories, increase muscle tone, improve flexibility and coordination, and work out pent-up stress.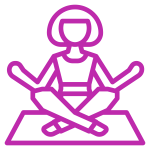 Regulate & Balance Yoga
This Yoga class is designed to help regulate and balance the nervous system, as well as stretch your body. Our bodies desire to be in balance yet, when we experience constant stress, our autonomic nervous system gets dysregulated making it very difficult for our bodies to rebound. We will use physical yoga postures and breathing techniques to safely stimulate the sympathetic and parasympathetic nervous systems.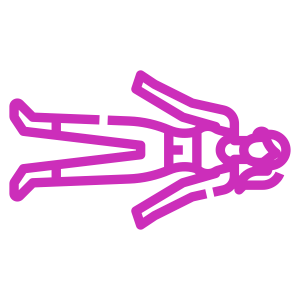 Restorative Yoga
This yoga class is gentle, relaxing, and passive in style. Gentle stretch poses are held for extended periods of time while being mindful of your breathing. The assistance of props (bolsters, pillows, blankets, and straps) is encouraged, if needed, making it easier to completely let-go within the pose in order to release tension and stress which may be present within your body. You'll want to have a mat available.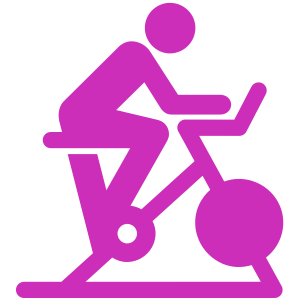 Spin Psycle
This class will improve your cardio and heart health, strengthen your core, as well as enhancing your mental strength and well-being while burning calories with less pressure on your knees and feet compared to traditional cardio alternatives. Like the play on words suggests, this class will use the force generated from spinning to help you remove the excess that can weigh you down both physically and mentally.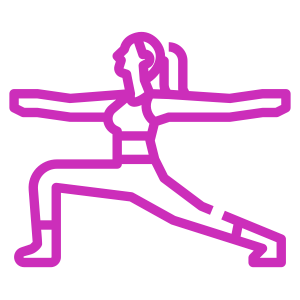 Myo Yin Yoga
This class combines the therapeutic techniques of self myofascial massage and and deep releasing Yin Yoga poses. Combining these two powerful techniques can help the nervous system find a deep sense of release and relaxation that can profoundly affect the physical, mental and emotional body.
Membership Options
Please select from one of the options below. 
All-Access VIP
Unlimited Classes
UNLIMITED classes; in-studio & virtual via Zoom. Includes FREE Virtual Studio plan.

On-Demand recorded replays of all classes and workshops

Access to all Wellness Workshops

Access to our private, supportive, and encouraging Facebook community

BONUS: Discounts on merchandise and workshops
Three (3) in-studio class check-ins per week and unlimited virtual classes via Zoom. Includes FREE Virtual Studio Plan.

On-Demand recorded replays of classes and workshops

Access to all Wellness Workshops

Access to our private, supportive, and encouraging Facebook community
Virtual Studio
Online Only
Unlimited virtual classes via Zoom.

On-Demand recorded replays of classes and workshops

Access to all Wellness Workshops via Zoom

Access to our private, supportive, and encouraging Facebook community